Munchies on the Green
Munchies originally came with a brief for the opening of a new and rather elegant Cafe in Glasgow focussed on locally produced and sourced quality food.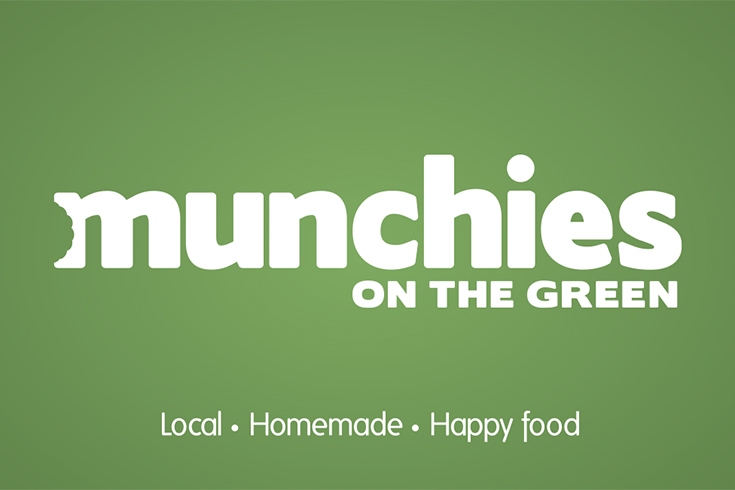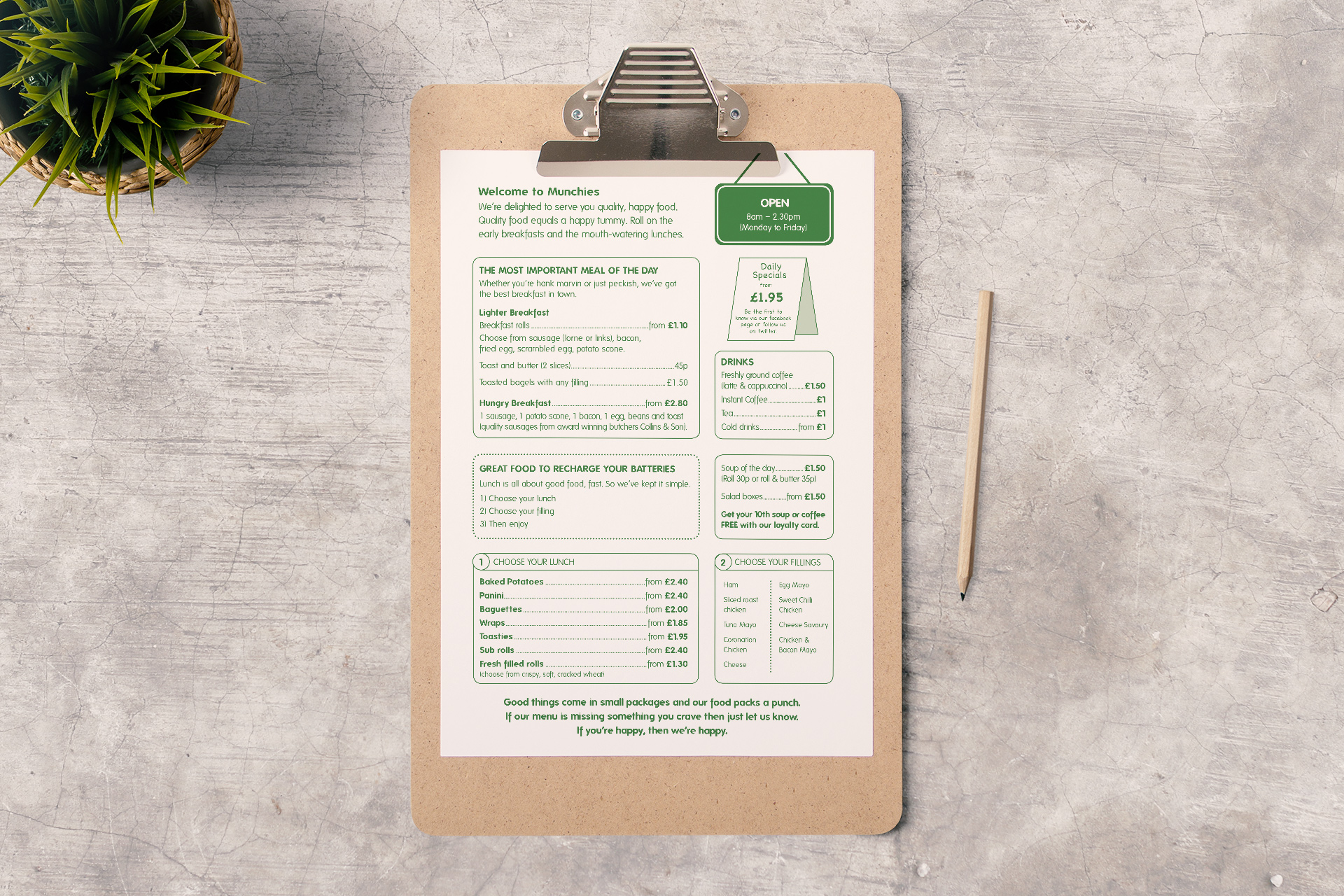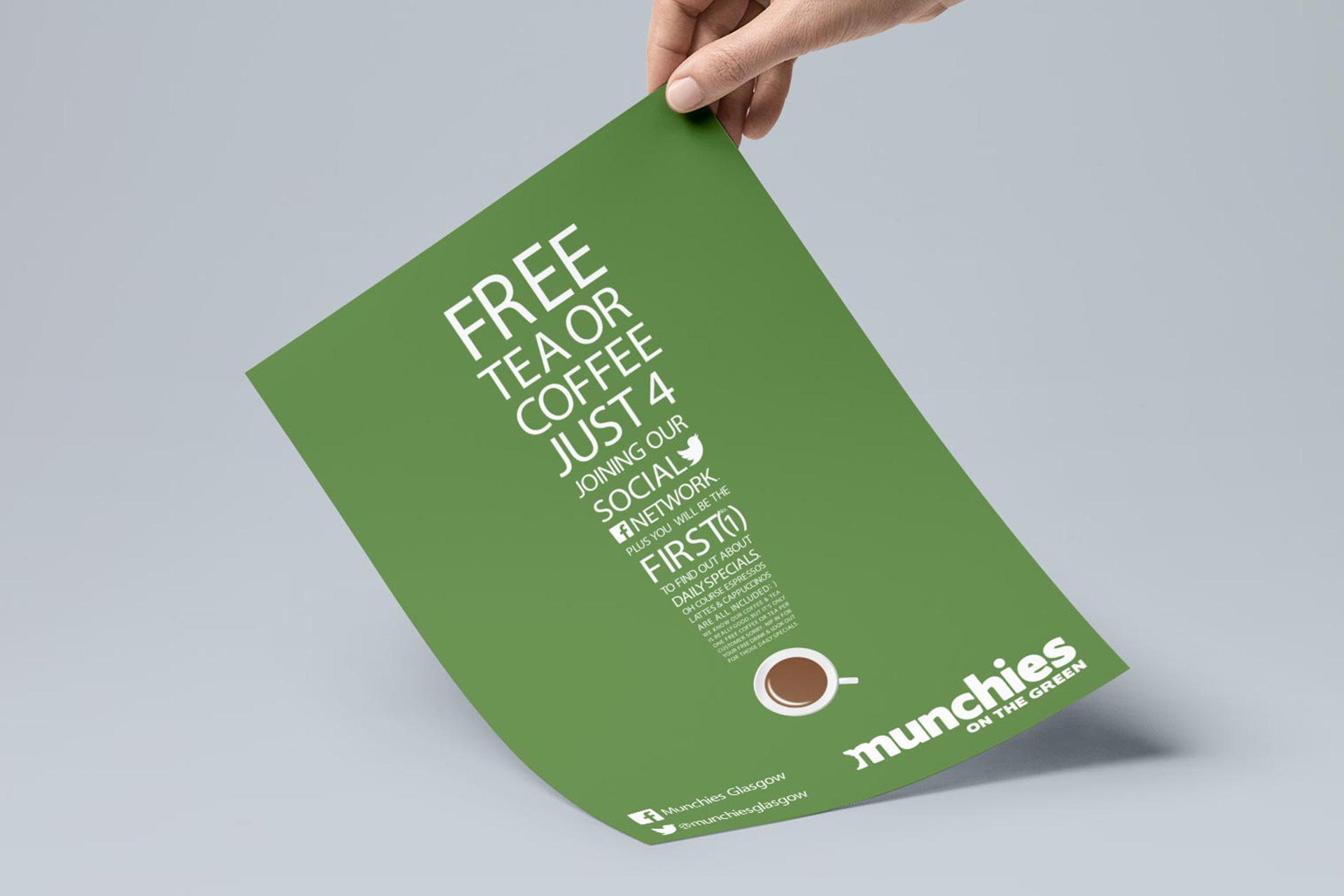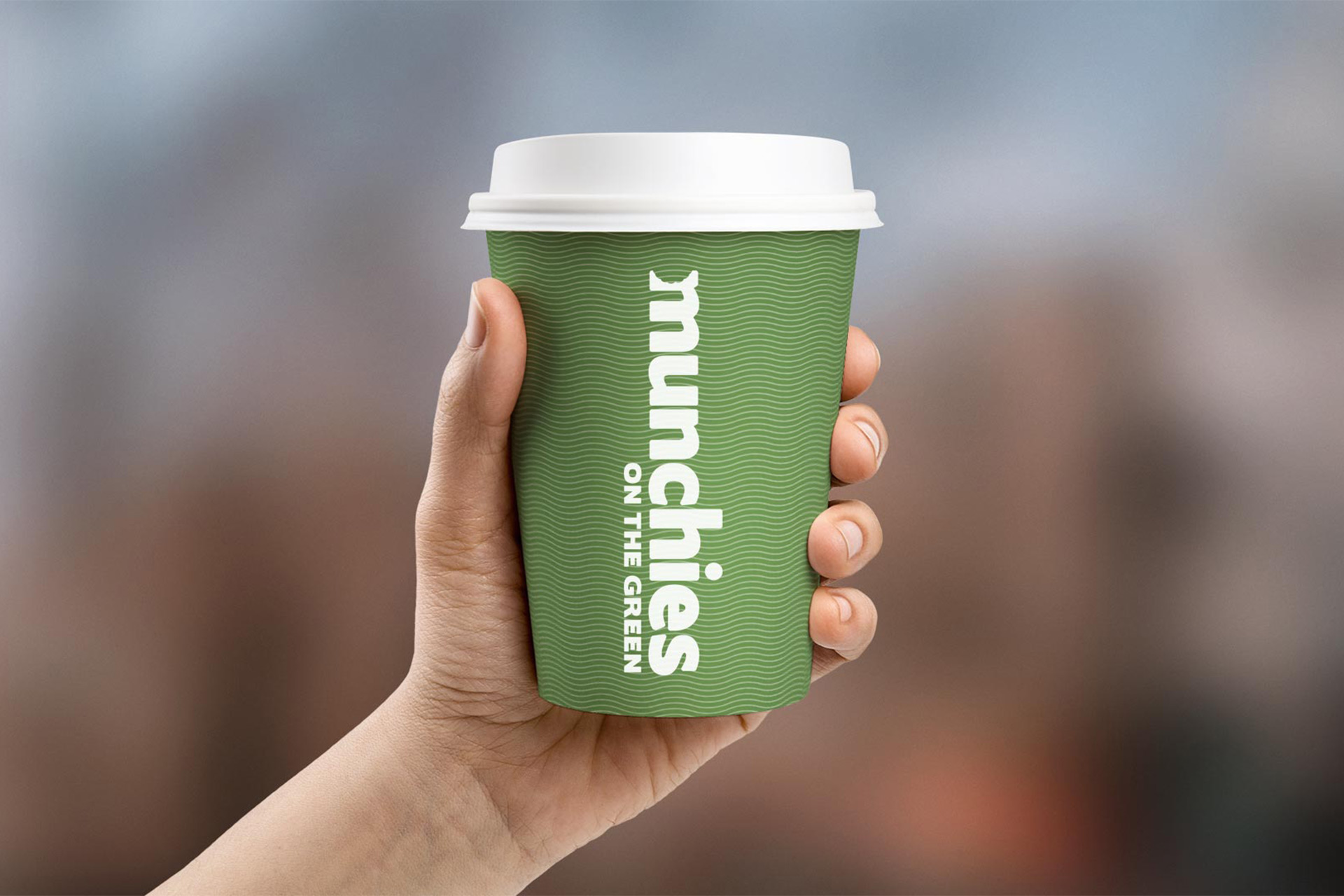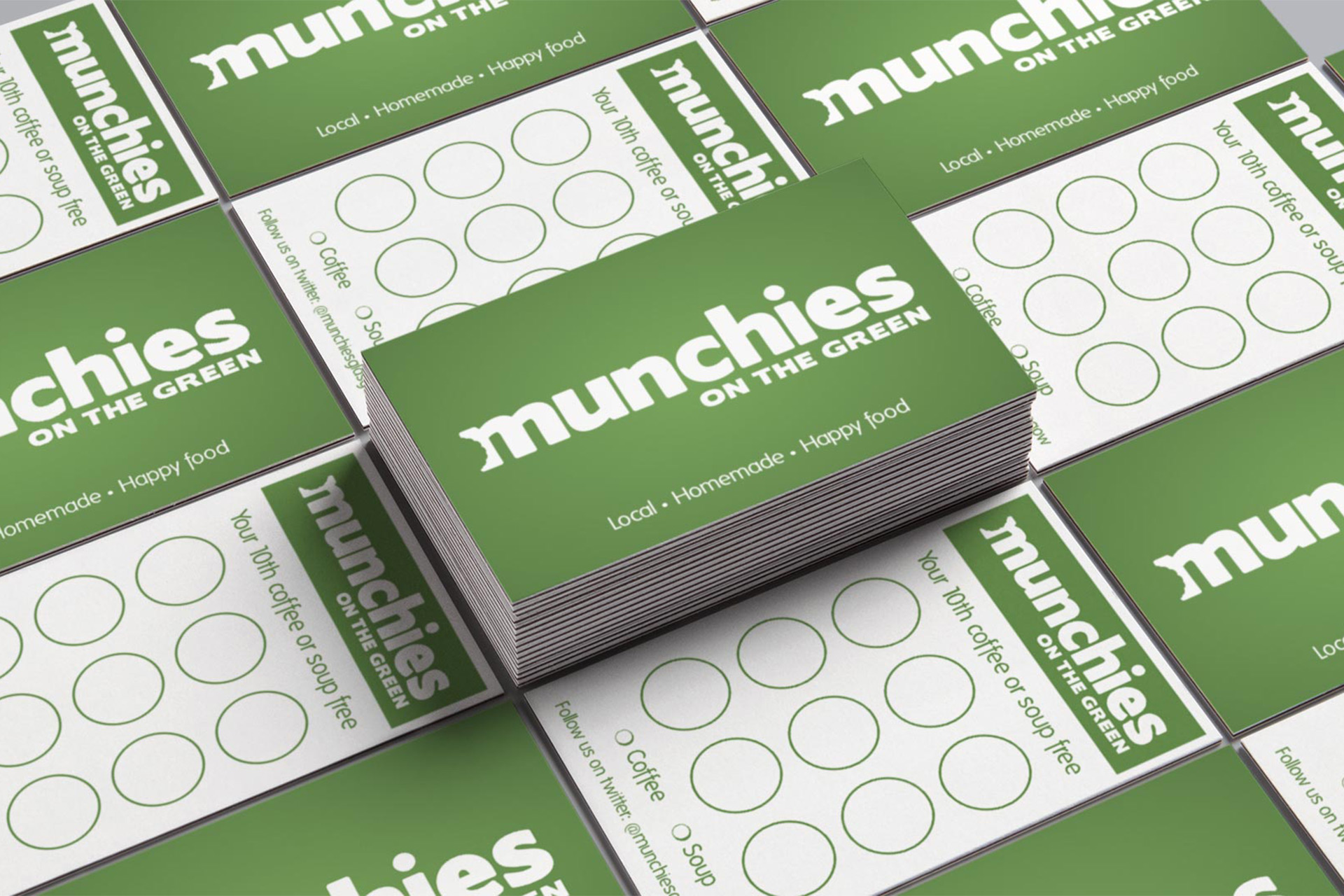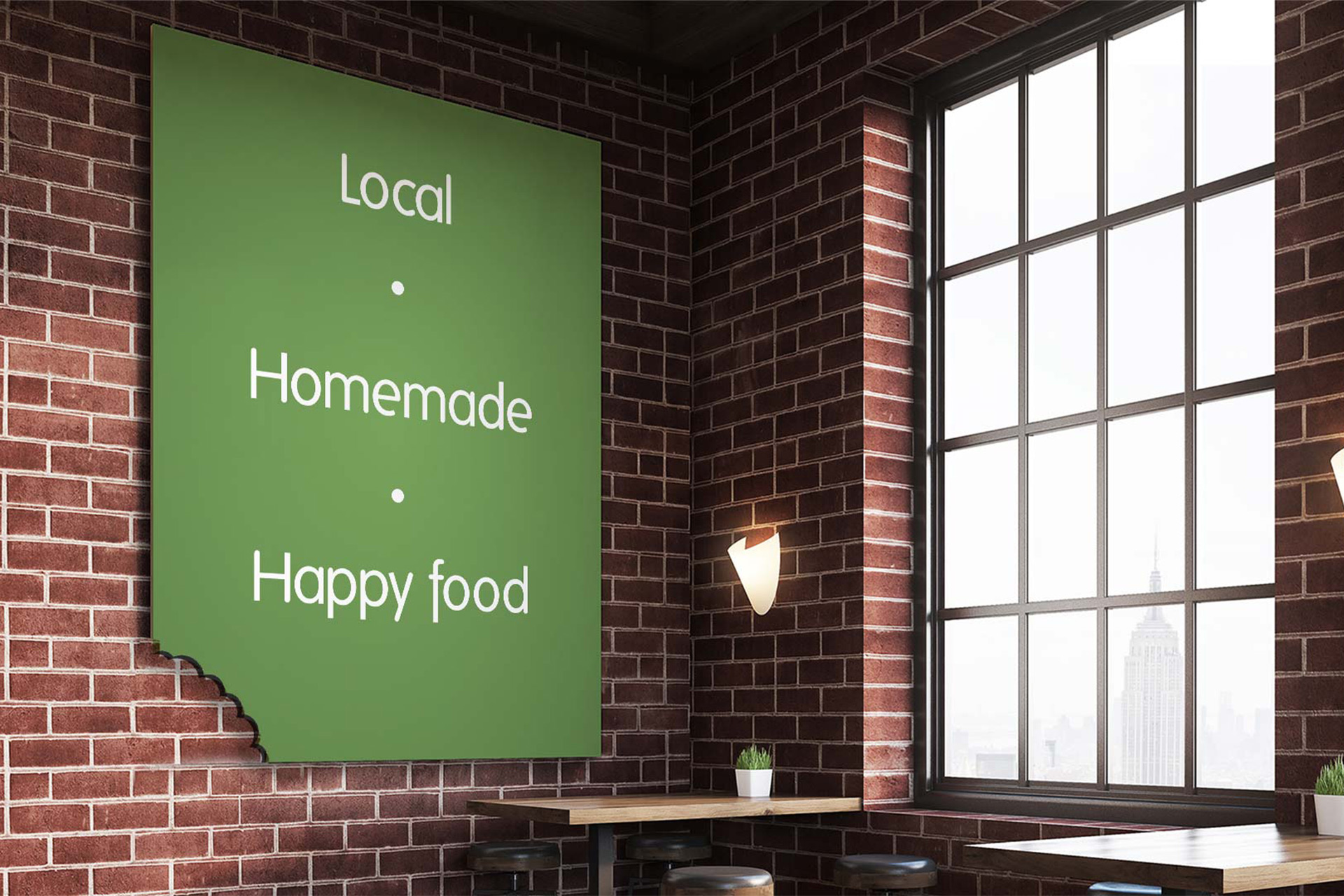 The brief changed as the demographics in the area turned out to be mostly office workers or more hands-on type labourers. This lead to a change in name and a more playful style but retained the quality produce along with the happy food idea.
I love food, so this was a win for me in more ways than one.
Services
Branding, Design & Brand Strategy
Share