Cruse Bereavement Care Scotland
Slowly changing the perception of a National Bereavement Charity.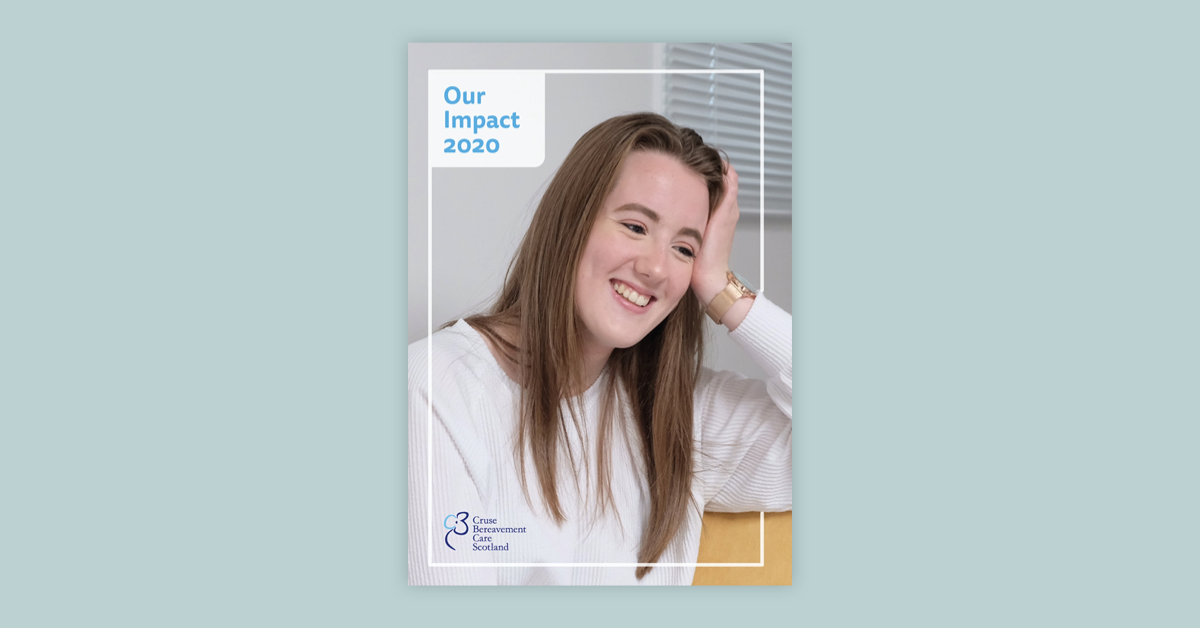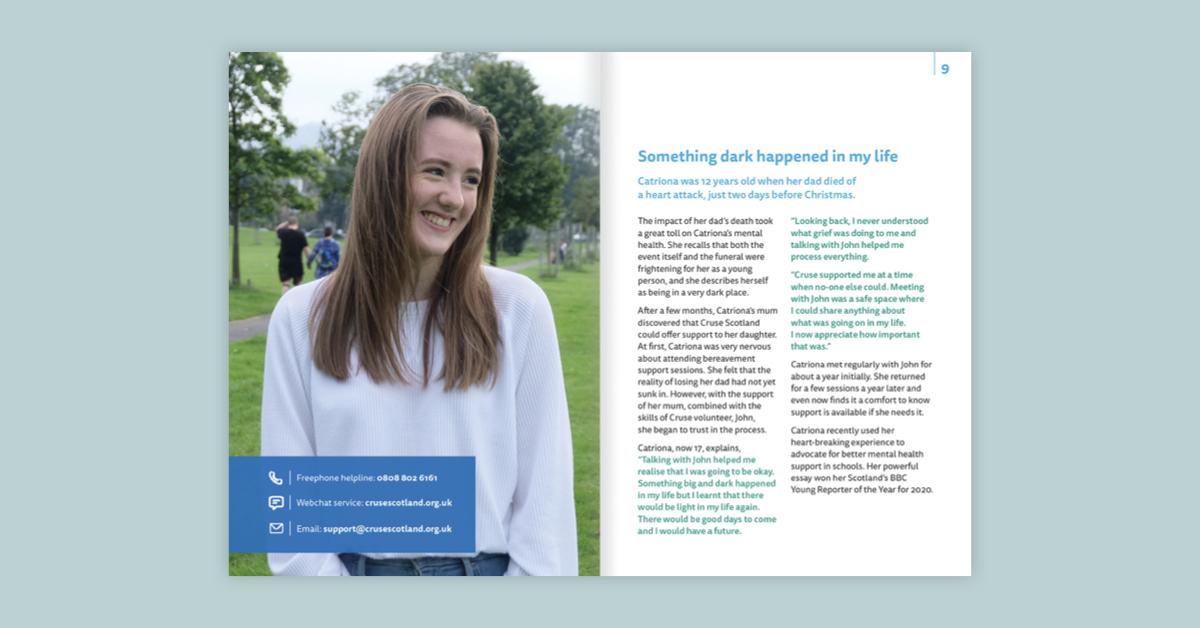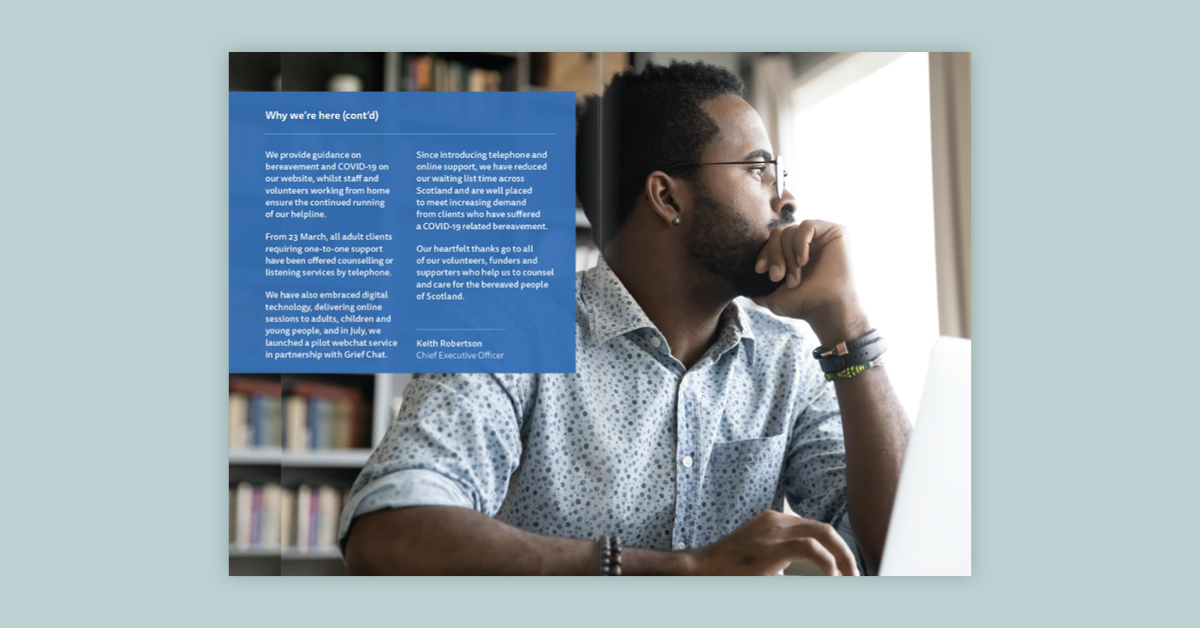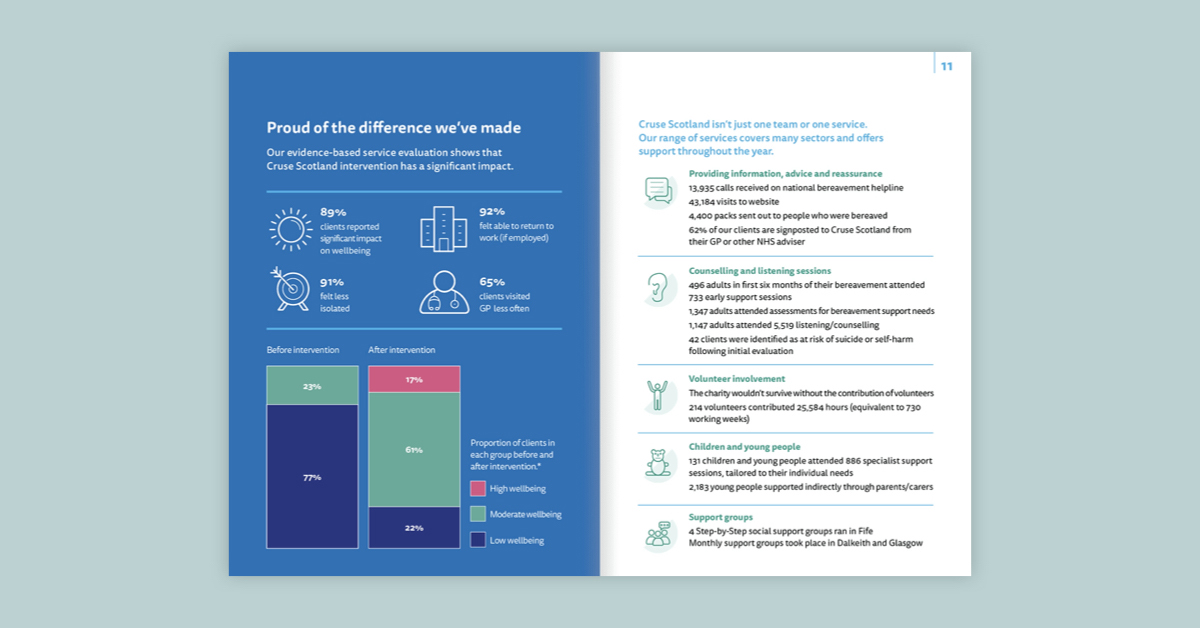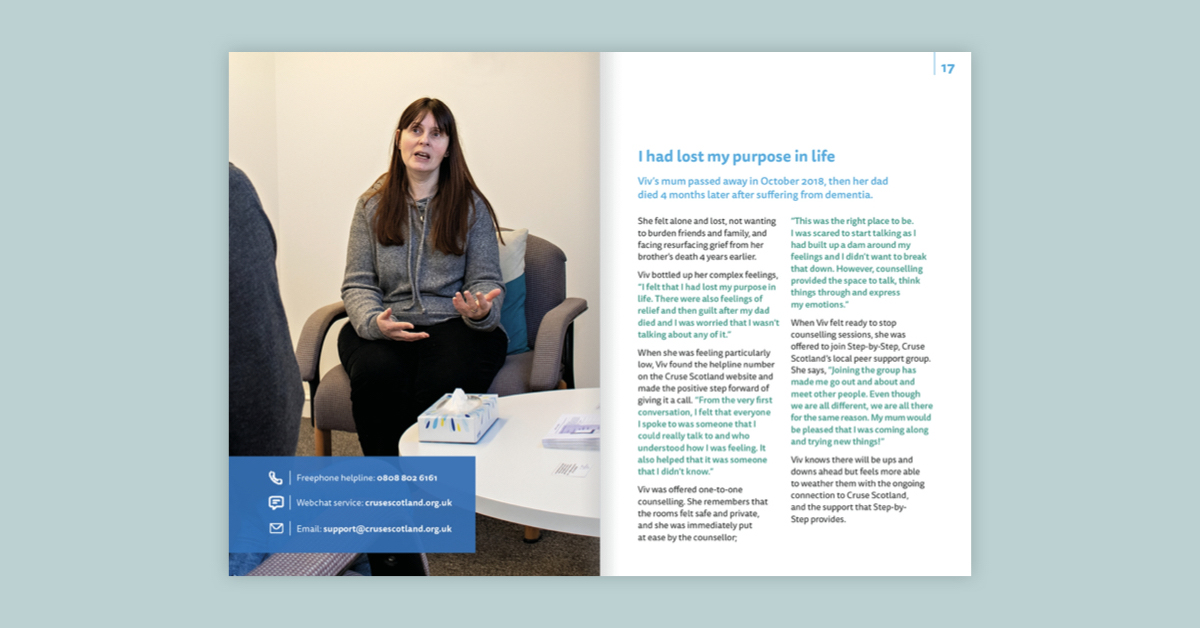 It's fantastic to have developed the newly designed edition of Cruse Scotland's Impact Report.
Cruse Scotland is the national bereavement charity for Scotland, and until a few years ago, the brand reflected a perception of grief.
However, right from the early discussions, it was clear that we could bring out the brand's emotional and human aspect for all to see.
Over the last two years, bringing volunteers and people who have used the service to the forefront has been inspiring.
Slowly we're highlighting how this tremendous service supports anyone of any age during their time of grief.
In the first report, we primarily focused on stories from adults. In year two, we then followed with Maisie, who at aged seven required someone to talk to. Ida from Cruse Scotland, worked closely with Masie over an 18 month period to support her and her mum. This year, we heard Catriona's story, how at 12 years old, her father died just two days before Christmas, and again how the service supported her.
Each report carries the same underlying theme: no matter your age, this awe-inspiring service will be there for you.
Bereavement is a bit of a taboo subject. It's not something you hear someone starting a conversation over. However, we hope that telling these stories and showing the people involved will slowly help to change the perception of Cruse Scotland.
I'm proud, grateful and humbled to be working with the charity on this report and on the brand development going forward.
Services
Brand Strategy, Branding, Design & Art Direction
Share