Cruse Bereavement Care Scotland
Cruse Scotland is a fantastic charity which soul purpose is supporting people through bereavement.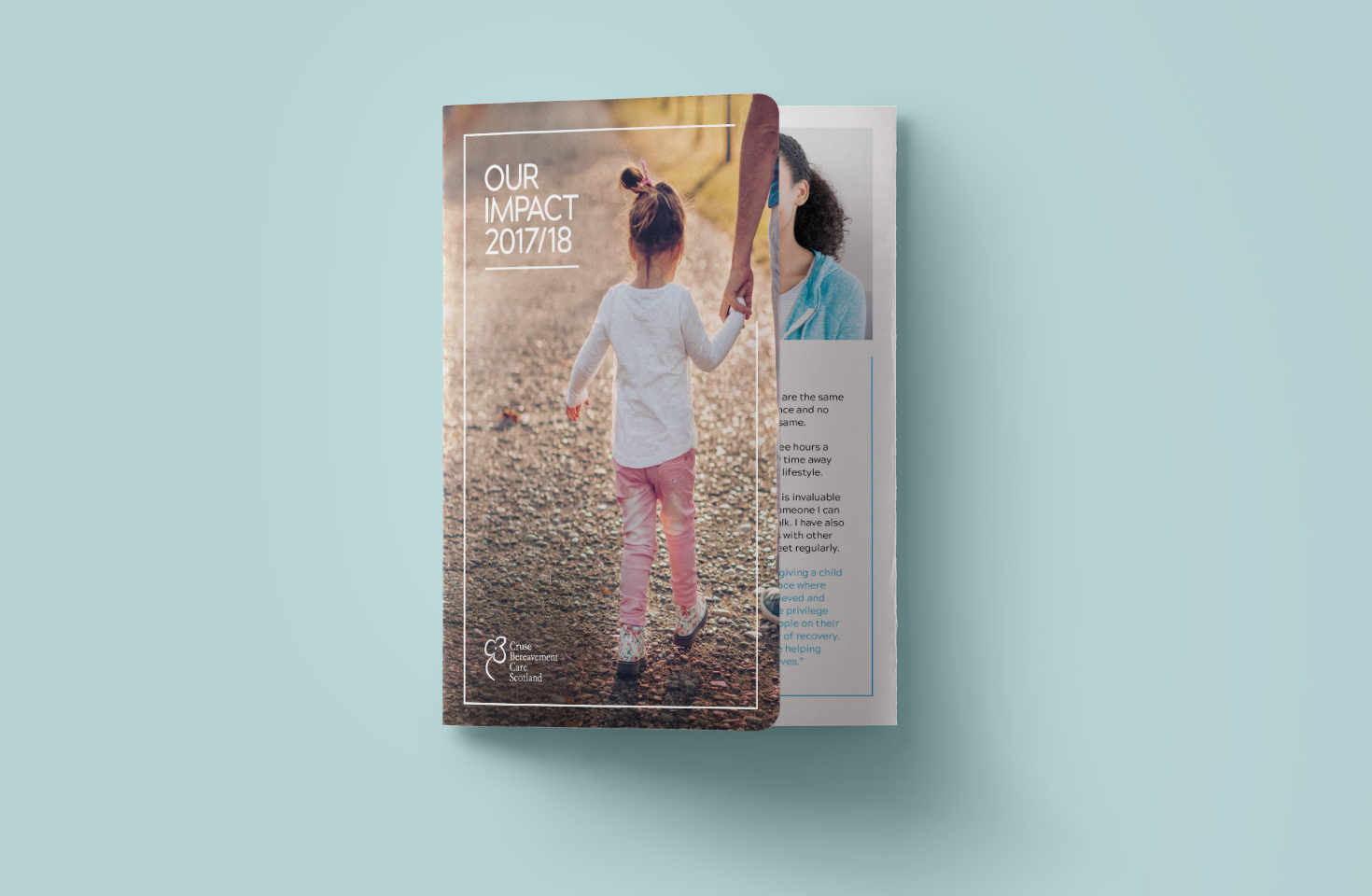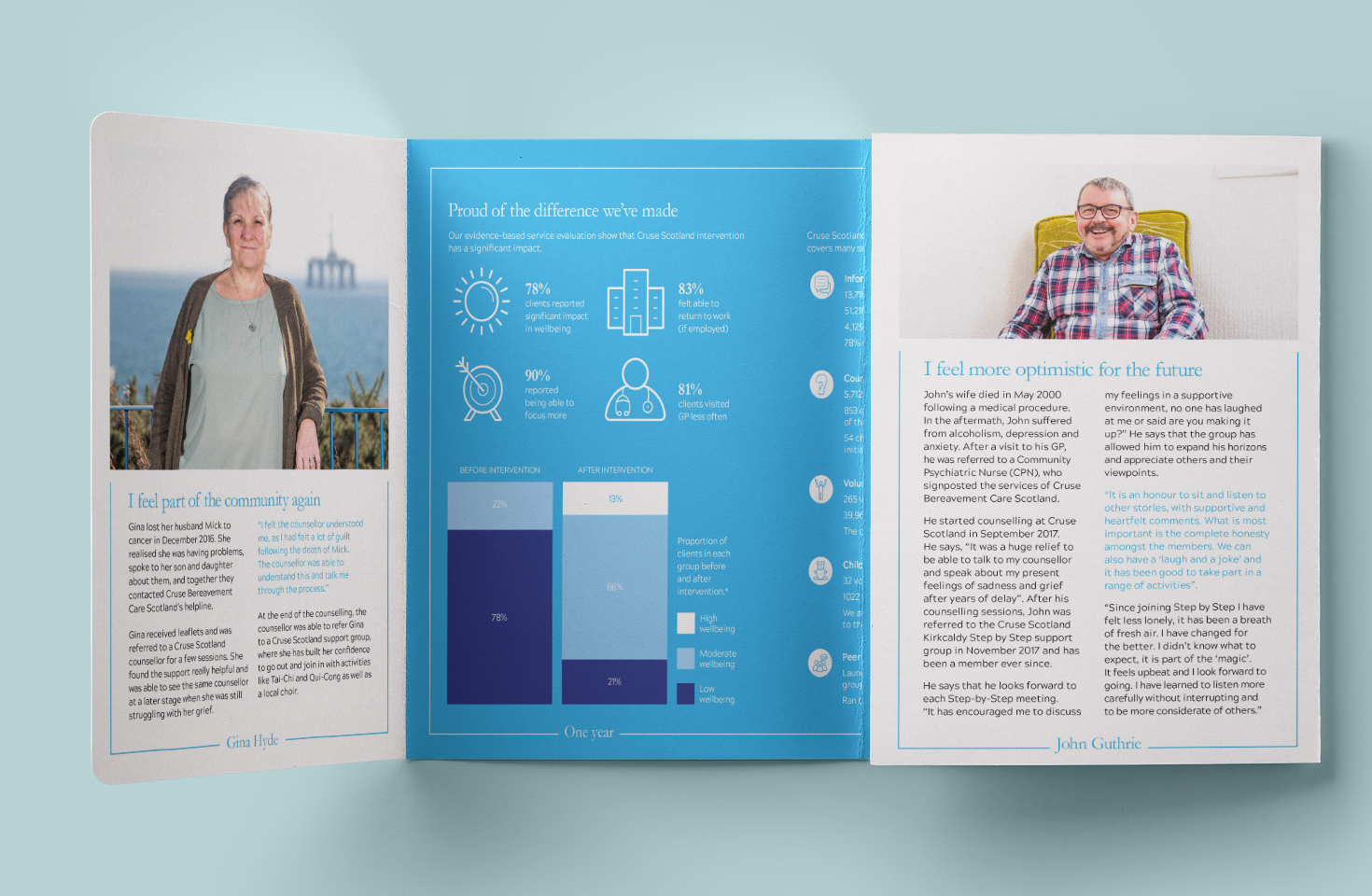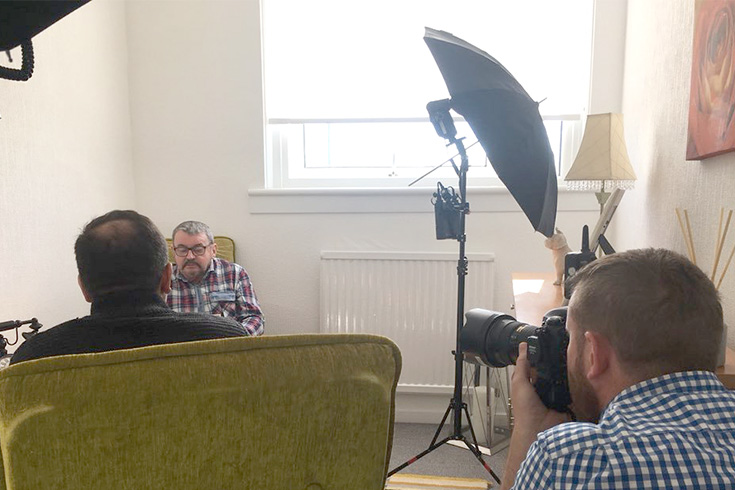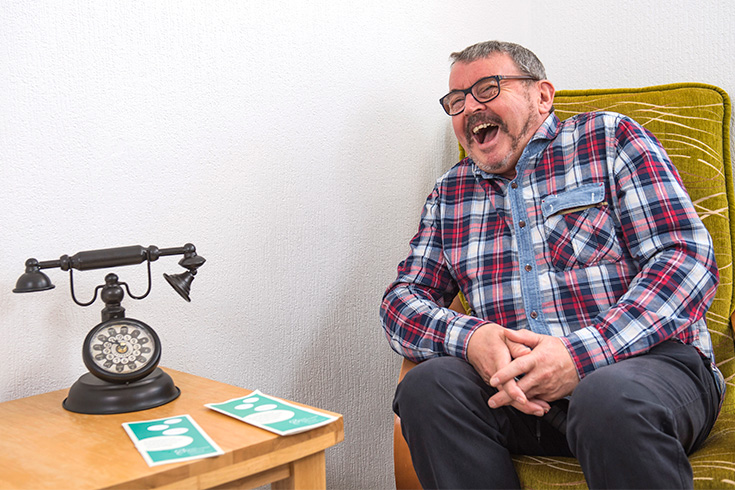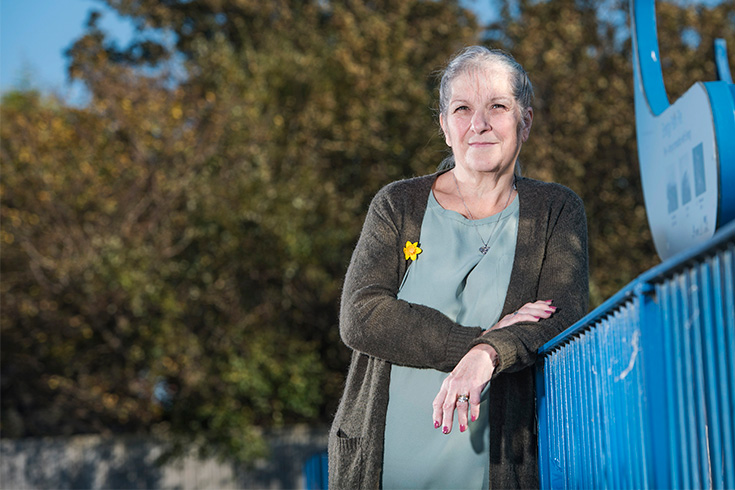 I started working with Cruse Scotland through an old work colleague who sits on the Cruse Scotland board. It became clear early on that Cruse Scotland does fantastic work with children and adults alike during their time of grief. What was missing was the people and their stories told directly by the volunteers or clients (the people who they support).
Luckily we've been able to meet a few of the fantastic volunteers and clients, and we've managed to share their stories while showing the positive impact that Cruse Scotland has made to their lives.
The first piece to showcase these courageous stories has been the yearly impact report. Last years report featured stats and missed that human element, but not this year. This year's report makes heroes of these wonderful individuals; they tell their story and show the other side of grief and how they are coping with everyday life. It's still early days in the work we're all doing with the Cruse Scotland brand, but it's a positive start.
Services
Brand Strategy, Branding, Design & Art Direction
Share